We met in the summer of 2019 online. Naturally, we began to text & FaceTime. By the time this girl was ready to meet in person and give this thing a shot, the world shut down and the global pandemic began. After months of trying to postpone the first date, on September 24, 2020, she finally took the plunge and hopped on a flight to Atlanta, GA. After a fantastic weekend of good food, lots of laughter, and the best time, we knew a second date was in order!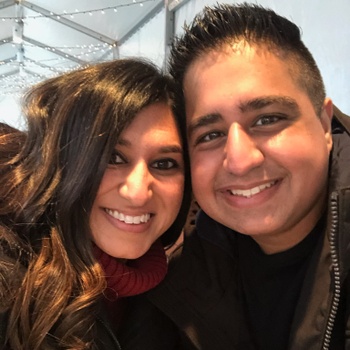 What's worse than a global pandemic for people trying to date? Chi-Beria during the global pandemic! Outdoor dining in 18 degree windy city weather but we definitely made the best of it. It was also this weekend that I met tons of Anil's friends and family for the first time!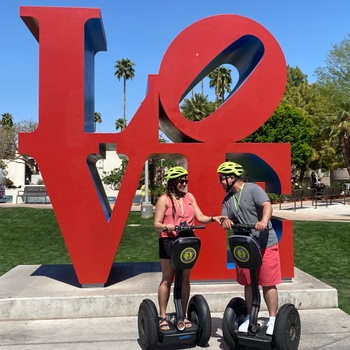 Our first trip together to Scottsdale, AZ! Weekend consisted of some sunshine, touristy adventure, pool views, and good food. To top it off, I officially became his girlfriend on 4.3.21!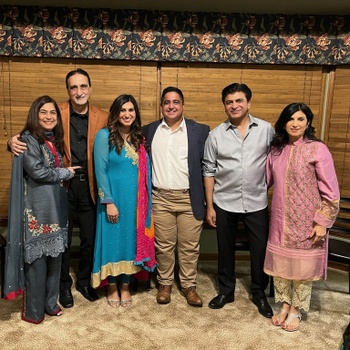 12.11.21 

Our families came together for a wonderful evening, and the intention to marry was announced.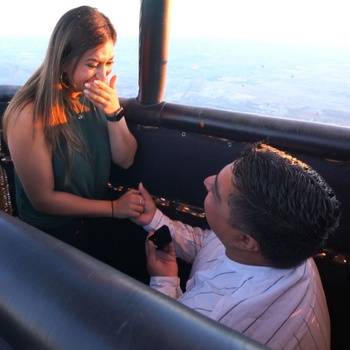 Since the very beginning, we had a shared note consisting of our bucket list items and we made efforts to try and cross them off whenever we could. We planned to spend some time in Turkey after a family trip to Africa, and I knew the hot air balloon was part of the plan. I was excited and didn't think much of it. Right when we got to the top and sunrise was at eye-level, Anil got down on one knee and asked me to marry him. A ton of happy tears later, I happily said yes!